Best Lawn Mowers Ireland.
Two of our selection of mowers made it into The Telegraph's Top Five!
Coming in at Number 2 is the Cobra MX534SPH Self Propelled 4 Speed Petrol Lawn Mower.
Here's what they had to say:
This reliable self-propelled petrol model has a 52cm cutting deck, a rotary blade and a powerful Honda 167cc GCV170 engine with four speed gearbox to tackle a large garden with ease. It offers a great finish with six cutting heights from 25mm to 75mm. Clippings are stored in a huge 65 litre grass container, but it also has the ability to mulch and discharge clippings from the side. The only downside is the noisy engine and the heavy weight (38kg), but it has large wheels for manoeuvrability.
The Cobra MX534SPH is available to buy from us now.
That was followed at Number 3 by the EGO LM2135E-SP 21″ Cordless Self Propelled 7.5Ah 56V Lawn Mower.
Here's what The Telegraph had to say:
New for this season, the EGO Power LM2135E is the perfect cordless lawnmower for those who want the power of petrol without the hassle. It has a 52cm polypropylene cutting deck suitable for large gardens and a 56V Lithium-Ion 7.5Ah battery that can mow 1000m2 on a single charge (that's the size of four tennis courts) and charges rapidly in just 60 minutes. It also has six different cutting heights between 25-95mm (that can be adjusted via a simple lever) and a generously sized 70 litre collection box to keep trips to the compost heap at a minimum. Comes with a five year warranty.
The EGO LM2135E-SP is sold out but should be back available in October. Contact us to pre order.
The EGO LM2135E-SP cam out as Best Overall Cordless Lawn Mower in The Independent: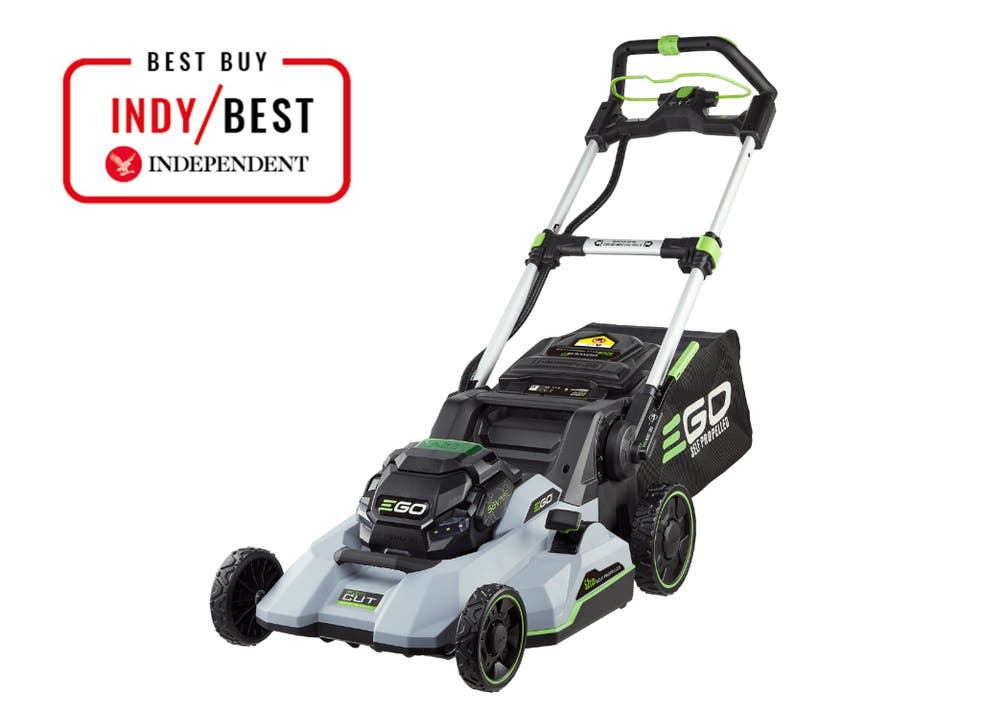 Best: Overall
Power: Battery
Cutting width: 52cm
Cutting heights: Seven options, 25-90mm
Grass box: 70l
Weight: 26kg + 2.9kg battery
This self-propelled mower has a generous 52cm cutting width so you can cover large areas really quickly. Ego's "select cut" system employs two blades working together to leave a perfectly manicured lawn in their wake, with no scalping or leaving tufts behind, and without getting choked up in areas of long grass.
You get total control via an innovative variable speed fingertip dial. This means you can go faster when mowing larger expanses of lawn, or slow down when manoeuvring around trees or other obstacles. It never feels like this lawnmower is getting away from you.
You can choose from seven cutting heights, ranging between 25mm and 90mm, and the 70l grass box adds to the machine's generous specs. And considering the oversized dimensions of the mower, we found that it was actually one of the easiest to operate on test, thanks to its robust but lightweight polypropylene deck.
The Ego power+ battery and chargers are superior performers compared to most other manufacturers and give you plenty of power on a super-fast charge.
Ego has done it again and built on the feature-laden success and performance of its earlier machines to make the Ego LM2135E-SP one of the most complete lawn tamers on the market.
The EGO LM2135E-SP is sold out but should be back available in October. Contact us to pre order.
Then the Cobra MM48SPH made it as The Independent choice for Best Petrol Mower!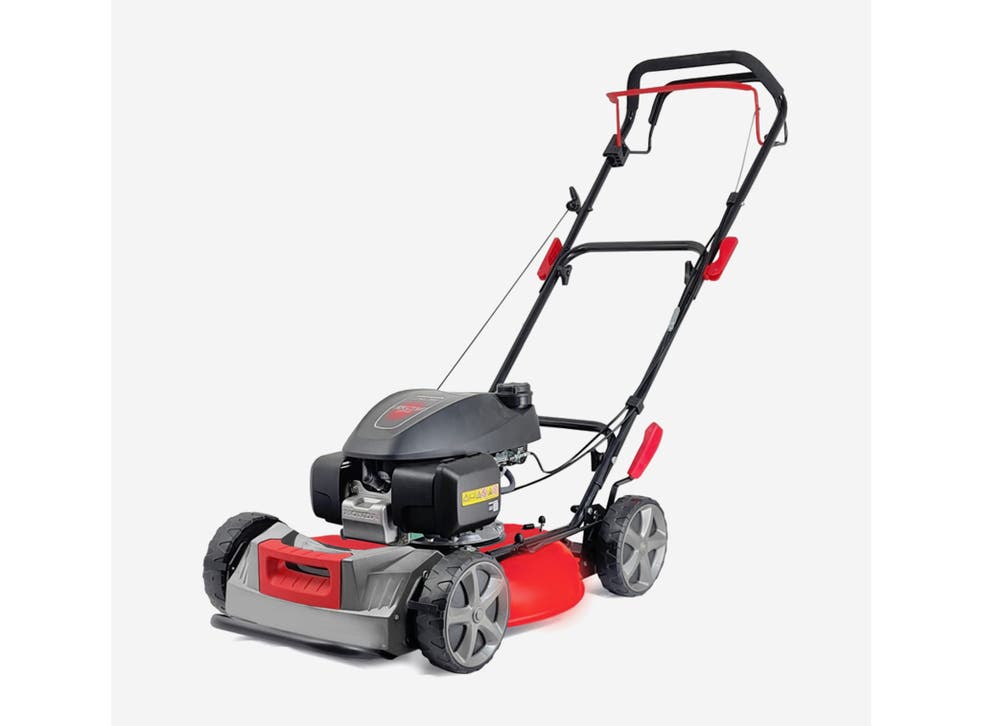 Best: Petrol mower
Power: Petrol
Cutting width: 48cm
Cutting heights: Six options, 25-75mm
Grass box: N/A
Weight: 34kg
This self-propelled petrol mower is a dedicated mulching machine, which means that rather than having a grass box, the blades of grass are finely chopped and returned to the lawn to act as fertilizer for thicker, greener growth.
The Cobra did the job really well and was surprisingly quiet for a petrol mower, which might have something to do with the Honda-made engine. There are six cutting heights, ranging from 25mm to 75mm, and 48cm of cutting width, while its light weight means that wheeling it around your garden doesn't turn into a workout.
The Cobra MM48SPH is available to buy from us now.
For the Best Lawn Mowers in Ireland.